New Cars Added Into Fleet
Types of Car rentals
Honda City Hire Bangalore
Honda City Hire Bangalore ,The Honda City 'Exclusive' with advanced and dynamic styling is an owners delight it offers a distinctive combination of refined styling and high quality. The leather seats, leather steering and leather gear shift knob (only in MT) enhances the feeling of luxury and elegance of the car. Adding to the stylish and trendy look of the car is a Chrome trunk garnish and Chrome door sash moulding along with an 'Exclusive' rear badge that enhances the ownership experience of the Honda City 'Exclusive'.
Drive to Discover was a blend of adventure, thrill and excitement as the participants experienced India in its glory and colours from the lush country side to its vibrant cities. During the drive they traversed through high altitude mountainous terrains, beaches, flat highways, congested city roads and experienced the interiors of India.
Drive to discover is a relay drive conceptualised and organised by Honda Siel Cars India. with participation from 8 leading automobile magazines and 3 auto shows.
Car Rentals Diffrent Types
Premium Car Rentals
For personal and friendly service book your car rental with us. We operate a large fleet of premium cars for hire, which include Chevrolet Optra, Toyota Corolla, Maruti Baleno.
Luxury Car Rentals
We have a wide range of Luxury cars including Mercedes Benz, Mitsubishi Lancer, Model Viano among others. Luxury car is usually more comfort, design all luxury cars.
Economy Car Rentals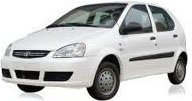 The cars running speedily on the unending streets remind us of the mind who invented these machines which made man capable to race against time. In the past few years the.
Contact Us
To give the best times to our customer when they are under our service. To build a technology driven, nationally networked personal ground transportation and luxury car services to our customers. At Shrusti Travels, you will find a team of dedicated professionals, each contributing their optimum expertise to deliver and ensure complete satisfaction to our customers. We give you a rich experience of luxury travels.
Address
Shrusti Travels T-9, Shalimar Arcade, 3rd Floor # 189/44, 10th cross Wilson Garden, Opp to Redfield Bus stop, Bangalore -560027