New Cars Added Into Fleet
Types of Car rentals
Innova Hire Bangalore
Innovating to provide All you desire : TOYOTA KNOWS THE ROADS OF THE WORLD. This unmatched expertise and experience has been combined with a deep understanding of what owners look for in their cars to give shape to a never-before automobile, The Toyota Innova. The Innova is a result of a unique process that has broken new grounds in the way automobiles are created. The Innova brings together qualities never before seen together in an automobile. Fantastic ride quality and luxury coupled with versatile space; superior performance and driving pleasure with world class safety, advanced styling with solid durability, Innova hire bangalore.
Innova hire bangalore,Toyota Innova is the most popular MUV (Multi Utility Vehicle) in the Indian market which belongs to a breed of cars that is hardly seen in the auto market. Toyota Innova is the 5th generation of the Toyota Kijang, while its outgoing model and Toyota Qualis is two generations behind. Toyota Innova wishes to combine features like space and ruggedness associated with MUV's along with comfort and handling that is normally seen in high segment cars. Toyota Innova is an ambitious project, considering the fact that Toyota Innova is here to replace Qualis. Toyota Innova is car that showed Indian manufacturers quality work in a segment where most of the cars sold, are used as taxis. Toyota Innova can be an owners pride for its design, comfort, safety and innovative features. It features virtually the same dimensions as the previous model, but offers an all-new body with a lean, stylish shape that offers more interior and luggage room, engines that are more powerful yet more fuel-efficient and an all-new chassis and suspension..
Car Rentals Diffrent Types
Premium Car Rentals
For personal and friendly service book your car rental with us. We operate a large fleet of premium cars for hire, which include Chevrolet Optra, Toyota Corolla, Maruti Baleno.
Luxury Car Rentals
We have a wide range of Luxury cars including Mercedes Benz, Mitsubishi Lancer, Model Viano among others. Luxury car is usually more comfort, design all luxury cars.
Economy Car Rentals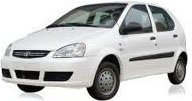 The cars running speedily on the unending streets remind us of the mind who invented these machines which made man capable to race against time. In the past few years the.
Contact Us
To give the best times to our customer when they are under our service. To build a technology driven, nationally networked personal ground transportation and luxury car services to our customers. At Shrusti Travels, you will find a team of dedicated professionals, each contributing their optimum expertise to deliver and ensure complete satisfaction to our customers. We give you a rich experience of luxury travels.
Address
Shrusti Travels T-9, Shalimar Arcade, 3rd Floor # 189/44, 10th cross Wilson Garden, Opp to Redfield Bus stop, Bangalore -560027